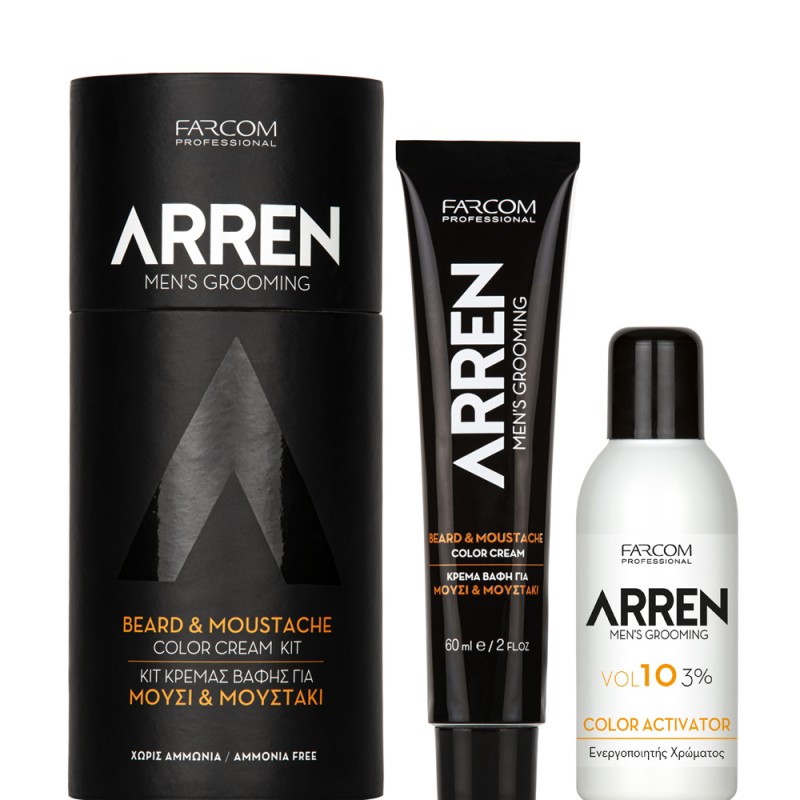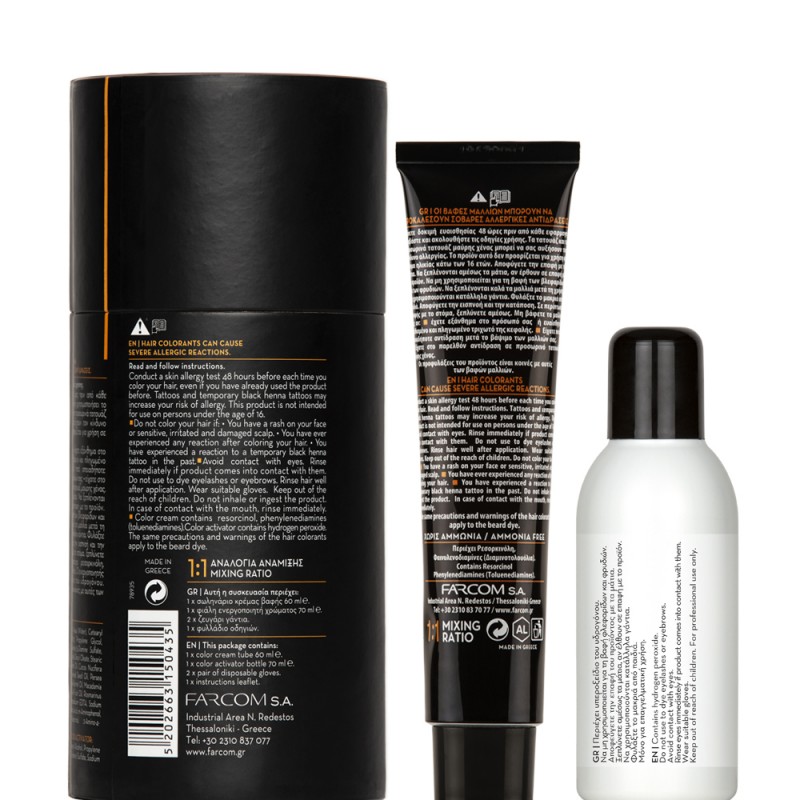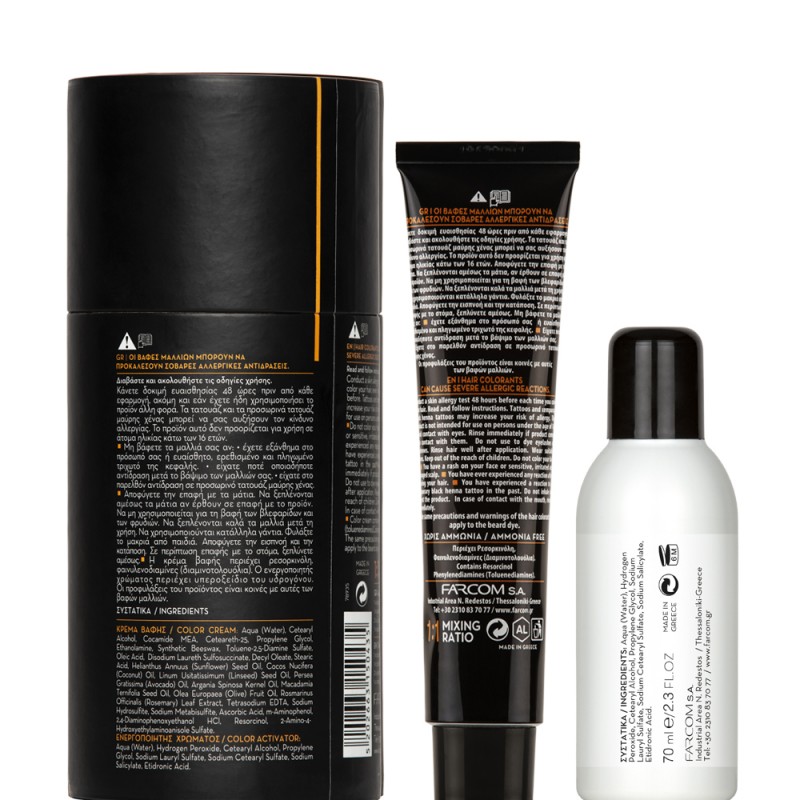 BEARD COLOR KIT
Beard & Moustache Color Cream
CHARACTERISTICS AND BENEFITS
The Arren beard & moustache coloring solution colors the white/grey facial hair. The processing time affects the color intensity (refer to the instructions leaflet). Provides a natural-looking result, perfectly blending with the natural color of your beard, preventing unwanted yellow tones.
Contains a combination of vegetable oils of sunflower, coconut, flax, avocado, argan, macadamia and olive, which are rich in omega fatty acids, vitamins and minerals for extra care and protection.
Formulated with advanced ammonia-free technology.
Mixing ratio 1:1
HOW TO USE
See here the instructions.